EcoGipps
Wunman Njinde – welcome to the start of our 500 year journey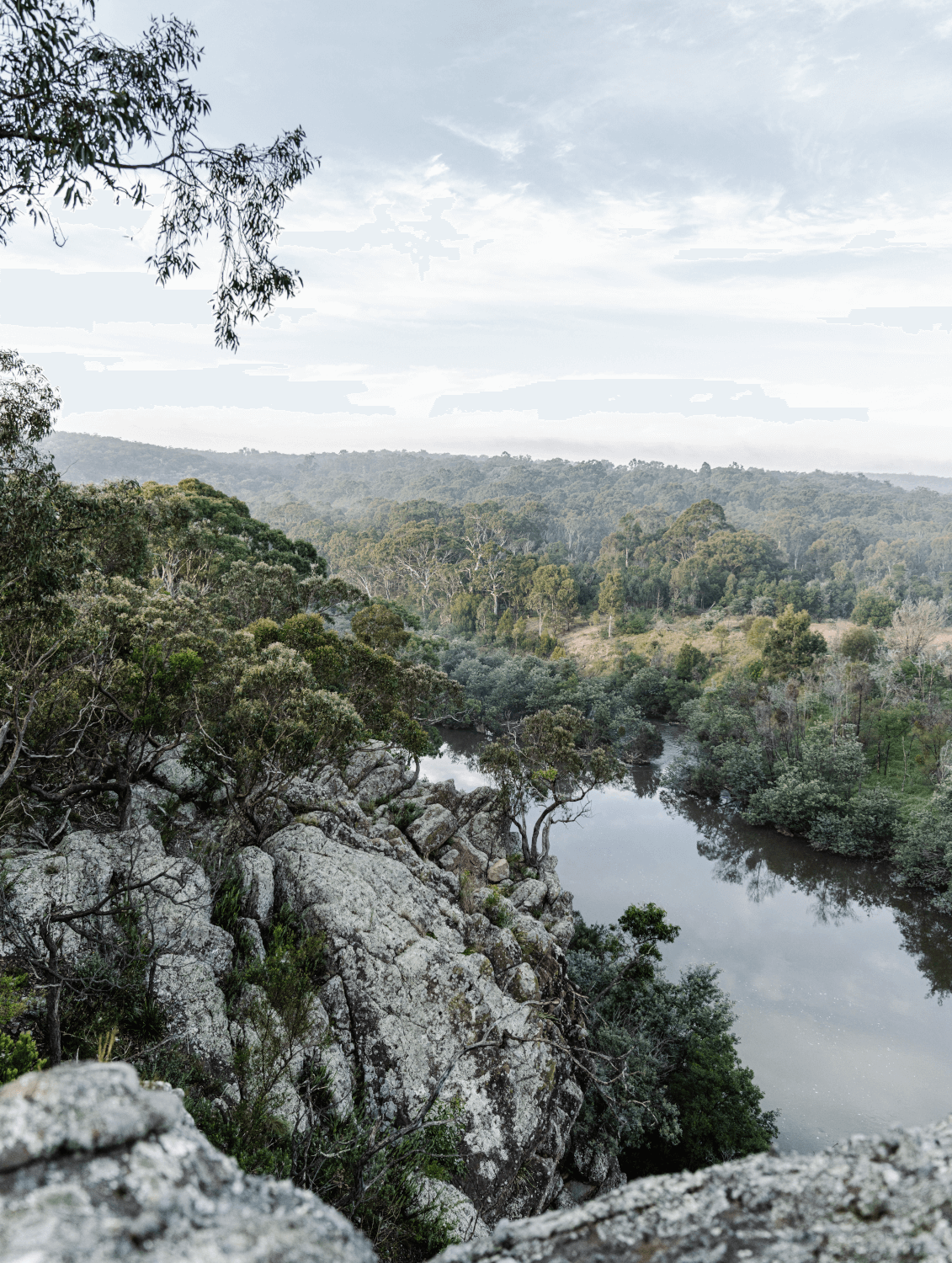 How a Gippsland conservation project became a whole movement
On the banks of the beautiful Wirn wirndook Yeerung (Macalister River) just north of the timber town of Heyfield, in 1984 Jim and Heather Phillipson purchased a 92-acre property that had been cleared for grazing. The couple had grown up on farms in Gippsland and wanted to get back to the land. But this time to conserve it.
With children David and Kate, the couple began replanting trees, restoring the native grasslands and repairing riparian woodlands along the river. Their objective was to create a bio-link or corridor for plants and animals to move more freely between their property and the Avon Wilderness.
A few years into the restoration, a 320-acre property across the road came onto the market, presenting the Phillipsons with an opportunity to strengthen the wildlife corridor.
After acquiring the 'North Paddock' Jim and Heather started thinking about how they could engage the community in the EcoGipps venture, inviting special interest groups, the Gunaikurnai Traditional Owners and others onto the land. They also engaged with individuals and organisations in the private land conservation movement.
Encouraged by the response, and how well the land bounced back, the family decided to expand the operation, securing three additional properties (see below) across Gippsland.
With habitat loss increasing at an alarming rate and climate change happening before their eyes, in 2022 the Phillipsons made the decision to go even further,  transitioning EcoGipps into a not-for-profit organisation called BioDiversity Legacy.  It offers landholders and investors a framework through which they can purchase or donate properties to the Legacy and protect them in perpetuity.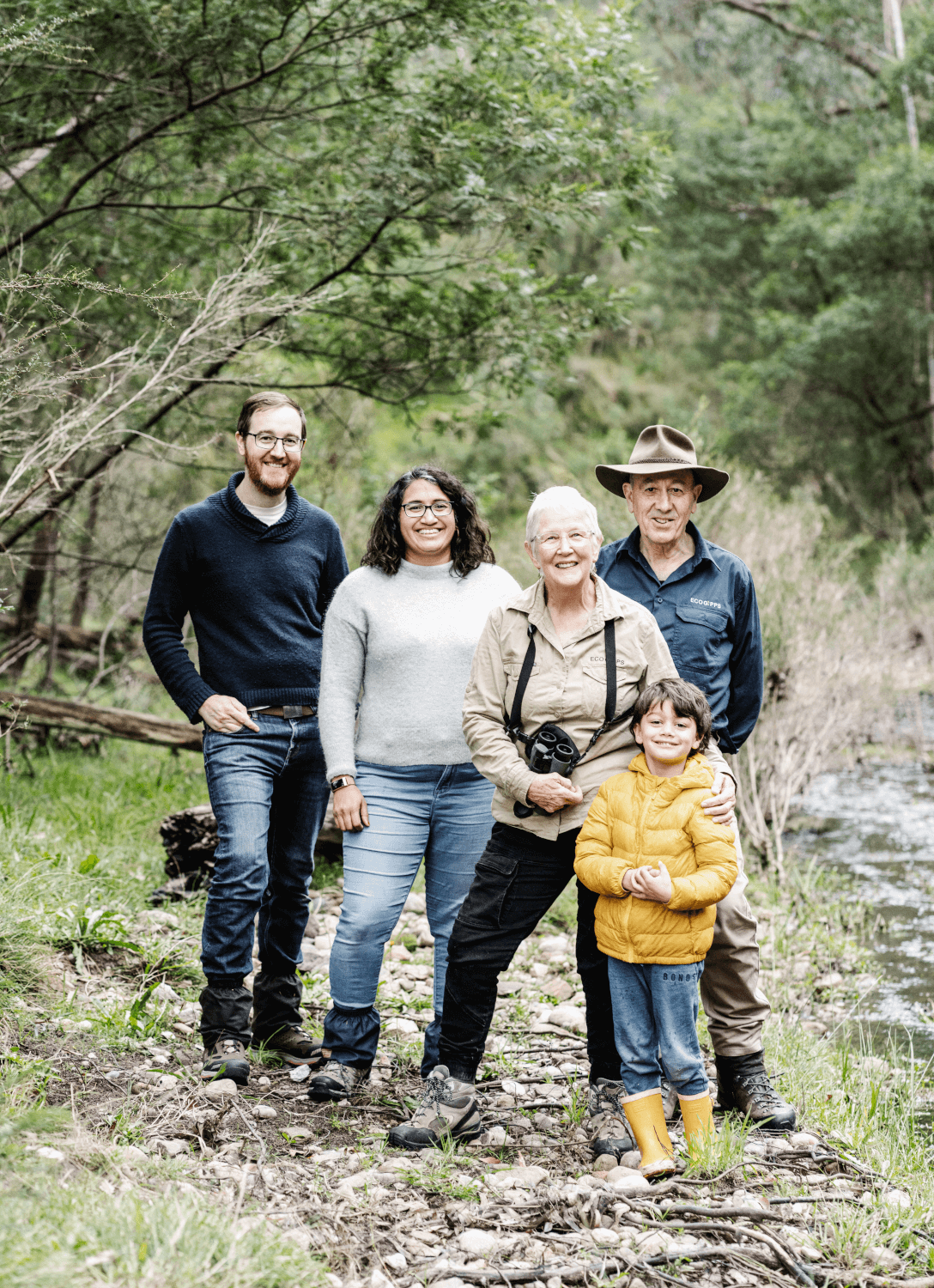 L to R: David Phillipson, Nitya Phillipson, Heather Phillipson, Jim Phillipson and Arlo Phillipson.
Maffra West Upper - 410 acres
Two properties, which form the cornerstone of the EcoGipps venture, are currently being restored by the Phillipson family to strength links to the Avon and Alpine wilderness.
Huggetts, Maffra West Upper - 360 acres
This isolated property, which has been impacted by a history of land clearing and grazing, is embedded within in a vast region of native vegetation adjoining the Avon Wilderness.
Lower Block, Avon Wilderness - 282 acres
Like Huggetts, Lower Block was historically used as a staging area for mobs of cattle moving from the Gippsland plains to the Alpine grasslands for summer. Of particular interest is a rare spring/soak.
Country Style magazine profile
The Phillipson family's conservation efforts were profiled in Country Style magazine's October 22 edition. The 5 page spread, with photos by Marnie Hawson, is best read in hardcopy, but for quick reference, HERE is a lower resolution PDF version of the article.
Other resources
An earlier version of the EcoGipps strategy can be found in PDF format here. With thanks to Dan and Rachael Brown via Wild Discovery.
Website images with thanks to Dan Brown, Marnie Hawson and Robyn Gower.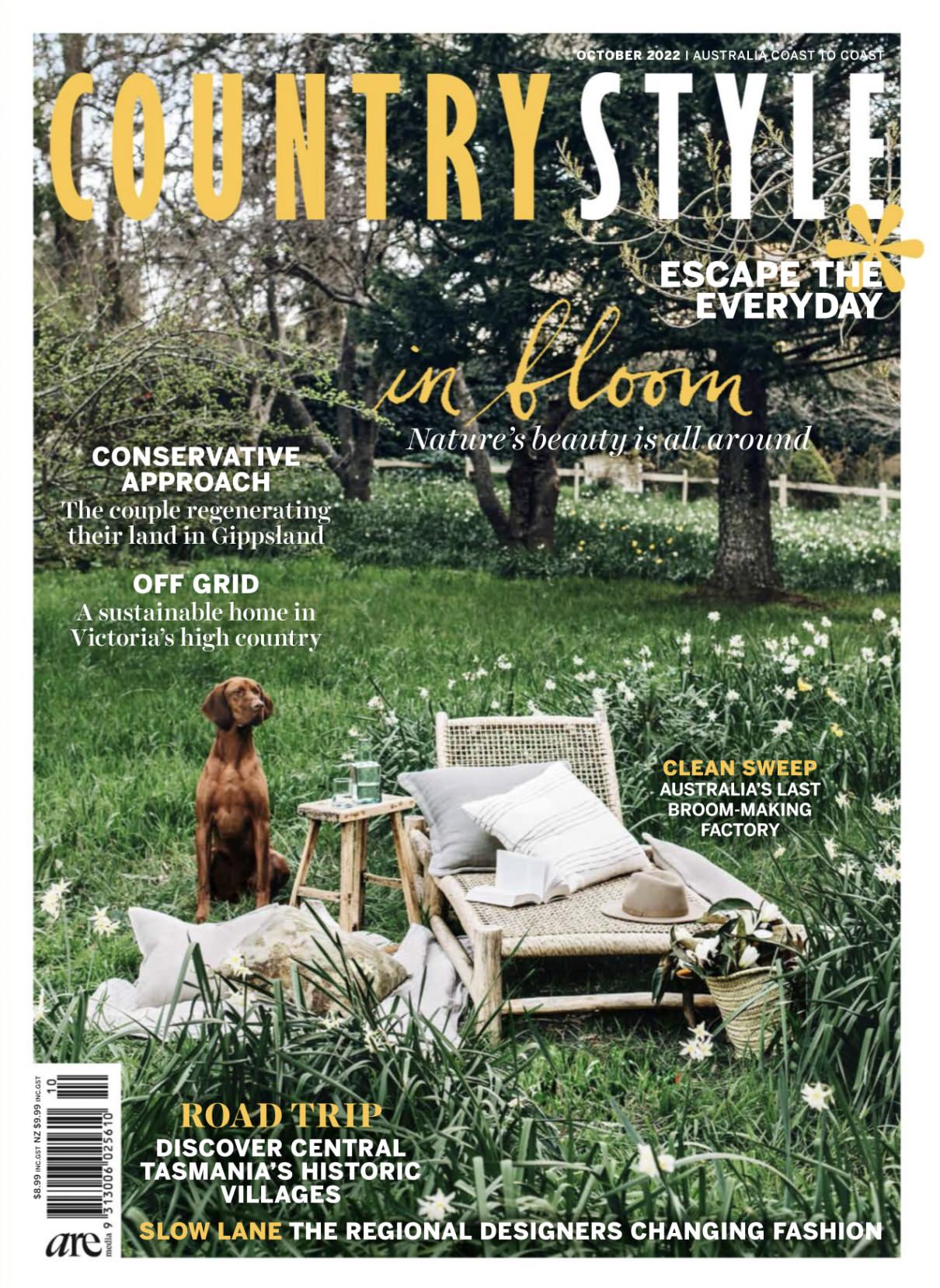 Any questions?
If you would like to know more about EcoGipps and the BioDiversity Legacy, please fill out this form and we will be in touch asap.